At the beach and on the water
With over 3000 hours of sunshine per year and an extensive coastline composed of pristine sandy beaches, the Costa de la Luz offers a wide range of recreational options and water activities suitable for people of all ages. Below, we present in detail some of the experiences and beaches in Andalusia that you can enjoy, all of them easily accessible from the Hotel in Vejer de la Frontera:
These beaches in Andalusia have to be seen to know that they exist; wide, sandy and endless, without the urbanisations found on most of the Spanish coastline. Clean, uncluttered and family friendly, they are the ideal place to relax and soak up some Andalusian sun.
And let's not forget to mention the incredible sunsets!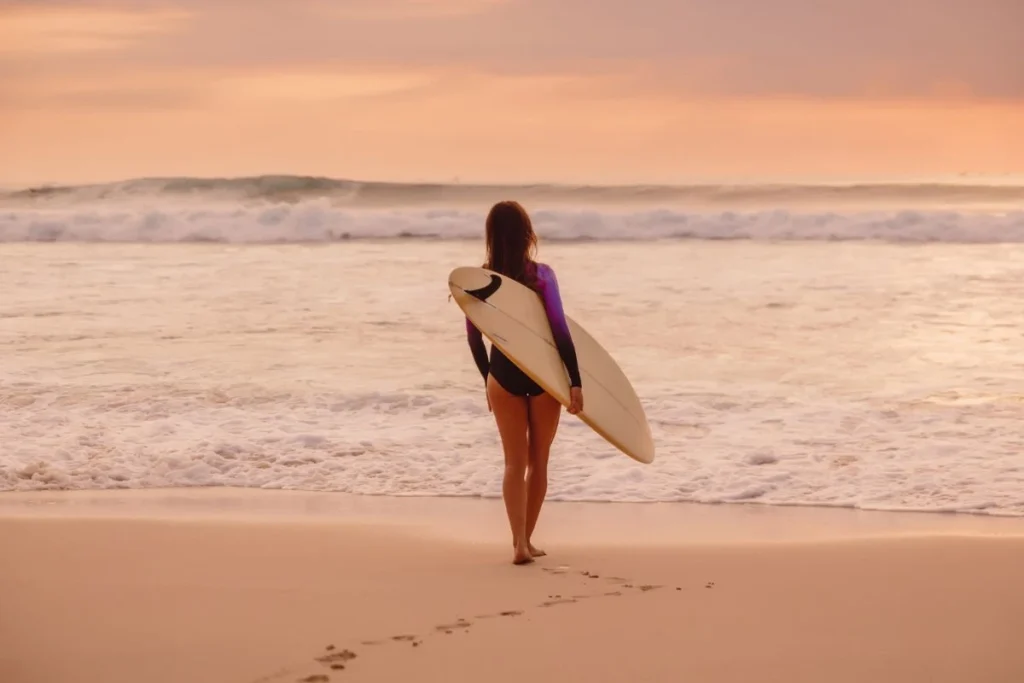 Some of the best surfing beaches in Spain are to be found on this stretch of coast, with one of the favourites being El Palmar beach, which is just a few minutes drive from the hotel.

With the warm waters of the Atlantic and an abundance of sunshine, the Costa de la Luz is one of the best places in the world to enjoy these sports, with Trafalgar, Tarifa, and Caños de Meca as some of the top destinations.
as reference points.

And while you're there, try a spot of scuba diving or snorkelling in the crystal clear Atlantic waters. Take a trip with one of the local diving schools to the fascinating dive sites off the Cape of Trafalgar. Don't let this opportunity pass you by as many clients are delighted with the beaches of Andalusia.

All along the Costa de la Luz there are excellent marinas, and many places where you can hire boats or book sailing lessons. Or enjoy kayaking in the lakes, rivers and coastal waters. Again, there are plenty of opportunities to hire equipment or take lessons if you need them.