Natural parks in Andalusia
If you want to enjoy fresh air and breathtaking views from Sindhura, you will find that this area offers many opportunities to visit and enjoy the best natural parks in Andalusia.
La Breña Natural Park, Marismas de Barbate and Los Arconocales
The Costa de la Luz, a natural paradise, surrounds the Hotel Sindhura with six magnificent natural parks in the immediate vicinity. In the immediate vicinity are 28 km of hiking trails through pine forests, majestic cliffs over 100 m high, 16th and 17th century watchtowers and the ancient hermitage of San Ambrosio. The Alcornocales Natural Park is home to the largest cork oak forest in the world and a rich diversity of flora and fauna, including deer, wild boar and the mongoose, the only representative of the mongoose in Europe.

Declared a UNESCO World Heritage Site in 1994. Located in the Guadalquivir estuary, this large horizontal park is made up of wetlands, dunes, lagoons, marshes and pine forests. It is home to a great diversity of fauna, including the Iberian Lynx, the park's symbol.

Natural Park of the Strait
Located at the southernmost tip of the peninsula, between two seas, the Mediterranean and the Atlantic, and between two continents, Europe and Africa, it is a key area for air and sea migration processes. Very rich and diverse in flora and fauna, it is a perfect place to watch bird migrations during spring and autumn, with more than 1,000,000 birds of different species passing through here.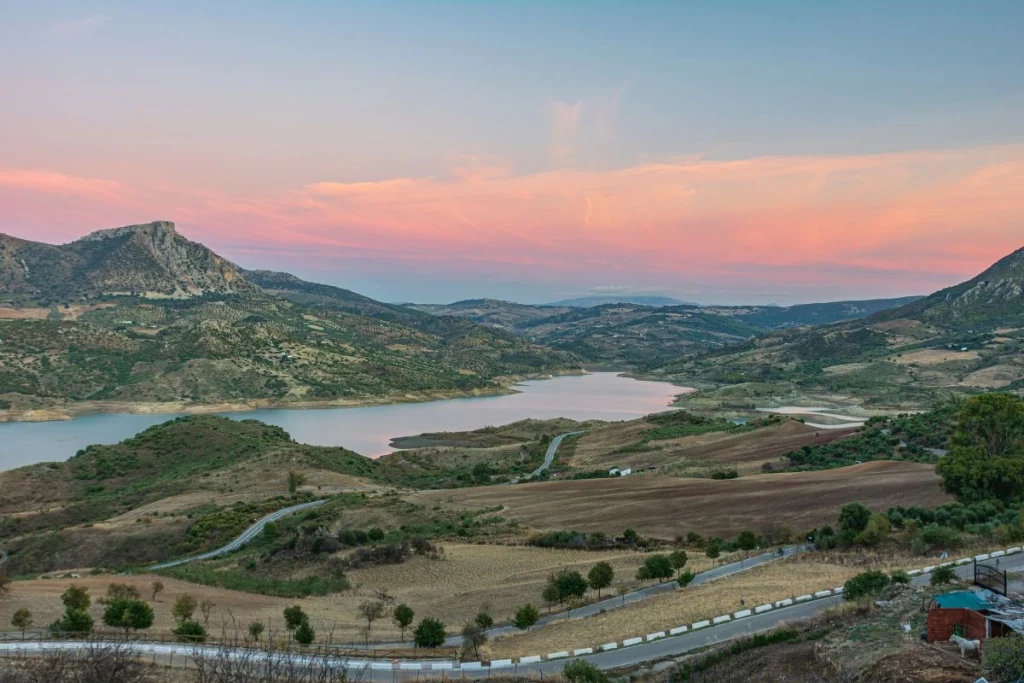 Sierra de Grazalema Natural Park ​
Declared a Biosphere Reserve by Unesco, this massif of limestone rocks encloses a surprising succession of valleys, canyons, caves, cornices and slopes. The Green Throat stands out, a valley with vertical walls that reach 400 meters. deep; the Cueva del Gato, the largest in Andalusia or the Cueva de la Pileta with rich prehistoric remains. It is the only area in the world where we will find the Pinsapo or Spanish Fir.

Bay of Cadiz Natural Park
This landscape of beaches, muddy plains and marshes is drawn over a large estuary. Very rich in marine species and vegetation. On the island of Sncti Petri, Phoenician and Roman remains of the Temple of Hercules are preserved.