If you are a keen birdwatcher or simply enjoy being among our feathered friends, Hotel Sindhura is the perfect place for you. The area around Vejer de la Frontera is a birdwatcher's paradise.
In the surroundings of Vejer there are authentic bird paradises, as the Strait of Gibraltar, together with the Bosphorus and the Italian Peninsula, are the main migratory passages between Europe and Africa.
Even if you are just taking a walk or visiting one of the Natural Parks that surround us, all easily accessible from the Hotel, you will experience the delights of an Ornithologist.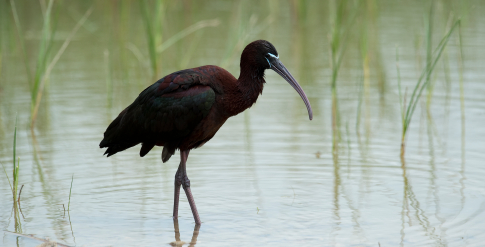 The coastal area is of great interest with the Bahía de Cádiz, the Strait and La Breña y Marismas natural parks (in the latter the Hermitage Project is carried out, which consists of the reproduction and introduction of the Northern Bald Ibis, a highly threatened bird). . The natural parks of Grazalema and Los Alcornocales are also very close.
Oh, and we must not forget to mention the incredible sunsets!

A little over an hour away is the Doñana National Park, of enormous wealth, especially in waterfowl, and where one of our winged jewels nests: the Iberian imperial eagle. The park has an excellent network of observatories and walkways available to the public.