If you are a keen birdwatcher or simply enjoy being among our feathered friends, Hotel Sindhura is the perfect place for you. The area around Vejer de la Frontera is a birdwatcher's paradise.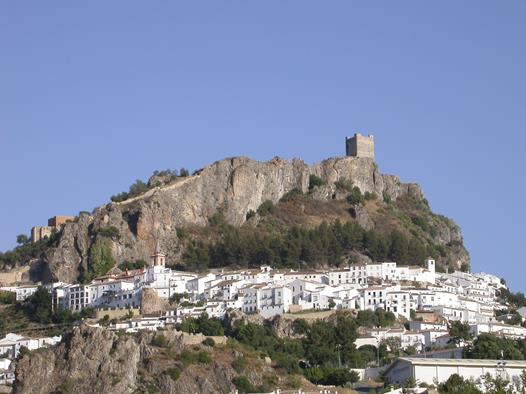 History of Cádiz and Surrounding Areas
As far back as 1100 BC, when the Phoenicians arrived on the Costa de la Luz, this area has been home to a long succession of powerful civilizations: Tartessians, Phoenicians, Greeks, Romans, Arabs… each one of them has left its mark. in the culture and landscape of this region.

Stand up on your terrace and a short distance away you will see the Cerro de Patría, a strategic place with impressive views where the ruins of an old Arab fortress are preserved.
Very close is Vejer de la Frontera, an old town that stands on a hill, more than five centuries of Muslim domination shaped its urban planning, although vestiges of its Roman times remain. It is one of the best preserved white villages in the region and was declared a Historic-Artistic Site in 1976.

In all the surroundings you will come across a multitude of Arab and Roman constructions, some still in use. Few km. to the south is the ancient Roman city of Baelo Claudia. Located in the Bolonia cove, it stands in an environment indescribable for its beauty, at the foot of the clean waters of the Atlantic and surrounded by pine forests and a majestic dune.
Sit in the amphitheater and looking at the African coast you can feel the smiles and murmurs of the crowd that enjoyed the games in this venue more than 2000 years ago.
You can also spend a historical day visiting Cádiz with its cathedral, Jerez de la Frontera and the Alcázar, Tarifa, Medina Sidonia…